More About Summer Stars
Some more information about the Summer Stars reading programme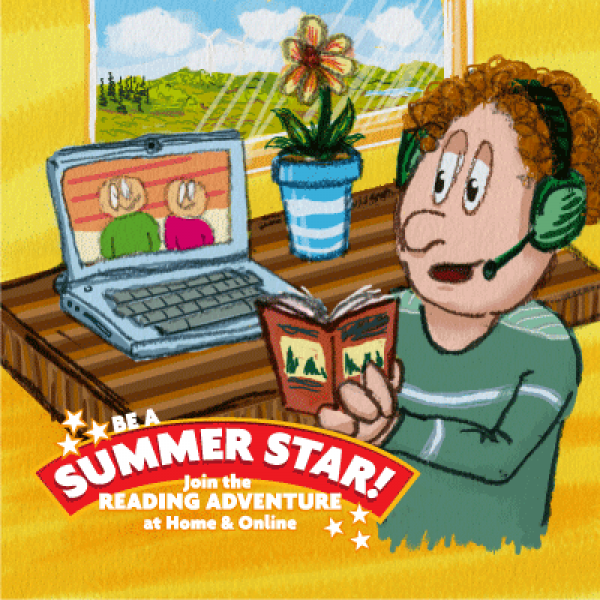 Summer Stars National Reading Adventure 2020
Summer Stars is the public library national summer reading programme for children that runs from the 15th of June until the end of August. All children throughout the country are invited to join the adventure and to enjoy the fun and pleasure of reading and writing over the summer. Summer Stars is non-competitive and every child who reads even one book is regarded as having completed the programme – and it's all completely free!
Activities for Summer Stars 2020:
1. Summer Stars BorrowBox: Browse, borrow, read and listen to the Summer Stars collection of children's e-books and e-audio books through the library's BorrowBox app. This is free for all members to use from anywhere, anytime. Non-members can join online for free at https://www.librariesireland.ie/join-your-library.
2. Online Storytime: Summer Stars storytime will be delivered by library staff and Irish authors including chapter-a-day readings from books, available through your local library social media pages and through the video gallery (coming soon!)
3. Story Competition: As well an enjoying the amazing worlds of books, Summer Stars is also celebrating children's imaginations by running a short story competition, An Unexpected Adventure. There are three age categories with great prizes for all the winners and runners-up.
4. Books: As public libraries continue to expand the services provided on a phased basis over the coming months, some authorities will provide book lending services to children where possible. Please check with your local library if book lending services are available.
5. Online Quizzes: Check your local library social media and website for upcoming Summer Stars online quizzes and scavenger hunts!