Work Matters
Are you looking for a job or a career change? Are you thinking of starting your own business?
The Work Matters service at your library is a perfect place to explore, research and learn new skills.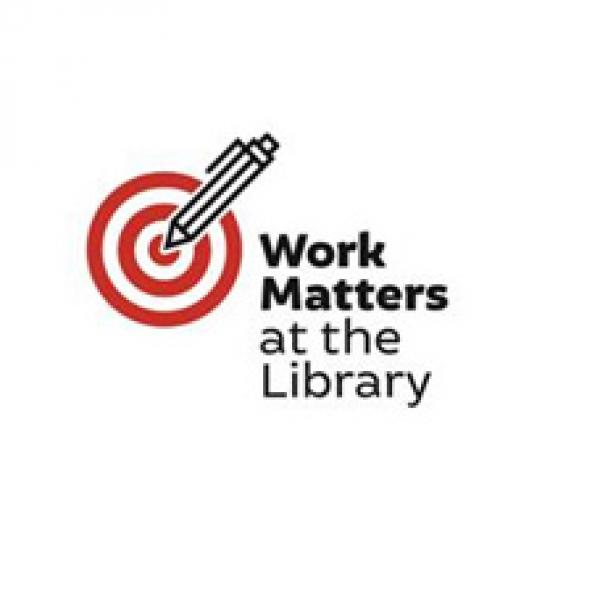 The Work Matters Service includes:
Free membership
Direction and help with your research
Business and employment books, journals, newspapers, reports, wirefeeds
eBooks, eAudio and eMagazines
PCs and Internet access
Space for meetings, study and research
Online learning and services with access to over 500 e-learning courses
Printing, scanning and photocopying
Workshops, presentations and networking opportunities
Language learning
What you can do:
Explore career information
Learn about support available for jobseekers
Develop new skills to boost your CV and job application
Search and apply for jobs in Ireland and abroad
Research companies and potential suppliers
Develop new skills to plan, start and grow your own business
Research funding sources for small businesses
Explore the market and identify potential customers
Research your competitors
Connect with like-minded people and share experiences
Public Library Career and Employment Supports
Not sure where to start? The public libraries have a broad collection relating to job seeking and employment including how to build a CV and interview skills, as well as daily newspapers, PCs and online access to help you search for employment opportunities and prepare your application. If you have any query, library staff are on hand to help.
Many public libraries also run career and employment related events throughout the year to help build your existing skills, and learn new ones.
Public Library Business Supports
If you're thinking about starting or growing your business, public libraries are an ideal starting point. They will support you in finding the information you need, whatever the nature of your business.
In addition to resources on starting and running a business, public libraries have a full range of stock on all interests from craft and design to food, technology, environment and much more.
Prefer digital? Check out the e-resources below, all available for free to library members
Many public libraries also offer hot-desking and meeting facilities, PC and internet access, relevant courses, workshops and a programme of events throughout the year to help you build a successful business.