Europe Direct Soapbox Competition 2021
"Lies, damned lies and statistics"
– establishing the truth is impossible in today's world of misinformation, disinformation and propaganda.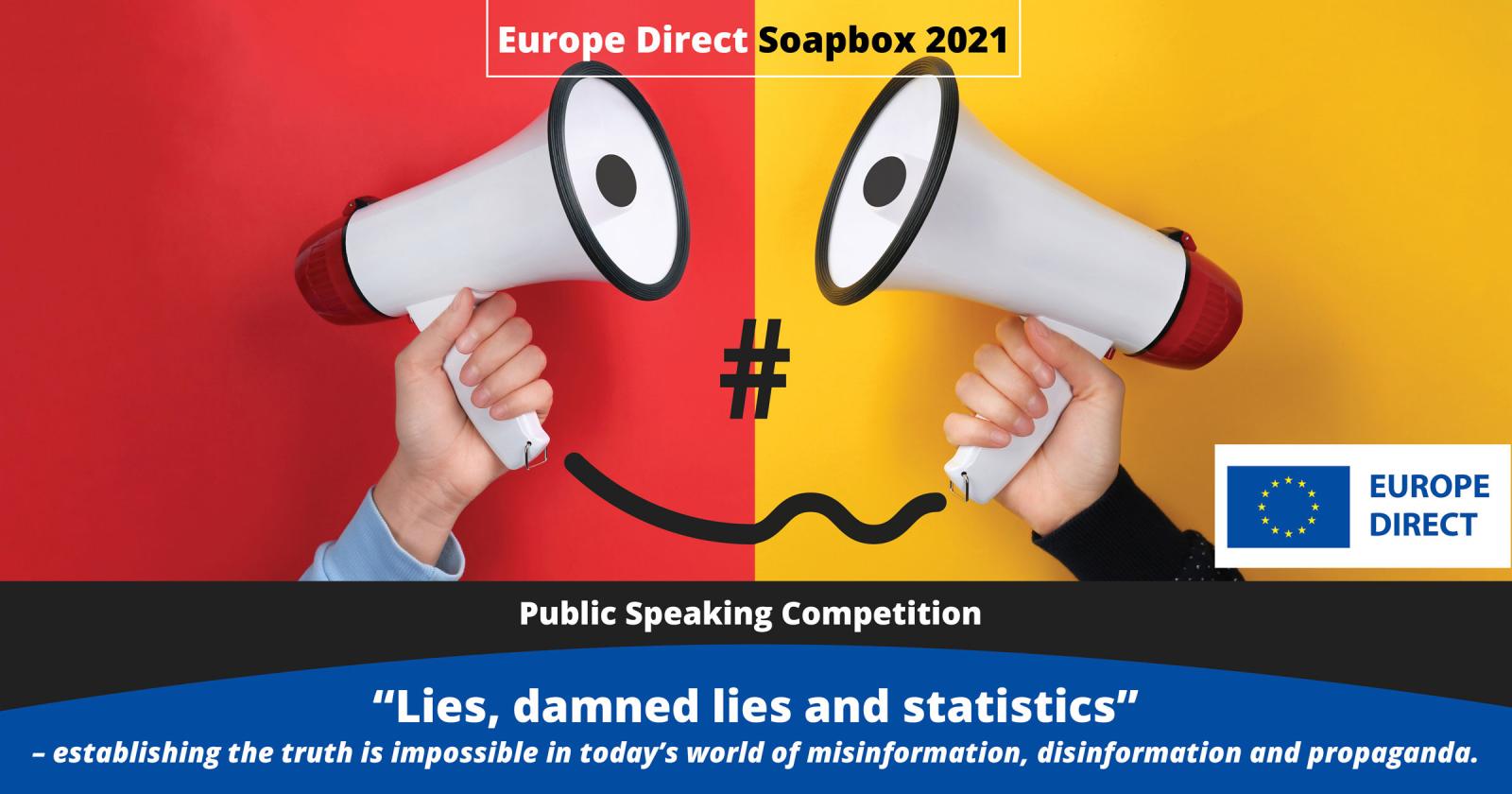 The Europe Direct Soapbox is a public speaking competition in which contestants have three minutes to speak and convince the judges in favour or against the motion! 
Regional events are taking place throughout the autumn so make sure contact your Europe Direct for details. All participants must complete the application form, available to download below, and submit it to their regional Europe Direct.
The National Final will be streamed on You Tube at 11.30am on Thursday, 9th December 2021 and the National Winners will be announced live on the day. There are great prizes for the regional finalists and the overall winners!
Background:
The term 'soapbox' originates in the use of an empty crate as a platform by speakers to give speeches, often impromptu, to passers-by from around the turn of the last century. The most famous location for soapbox oratory is Speakers Corner in Hyde Park, London, which has been a setting for public speaking since the 1870s.