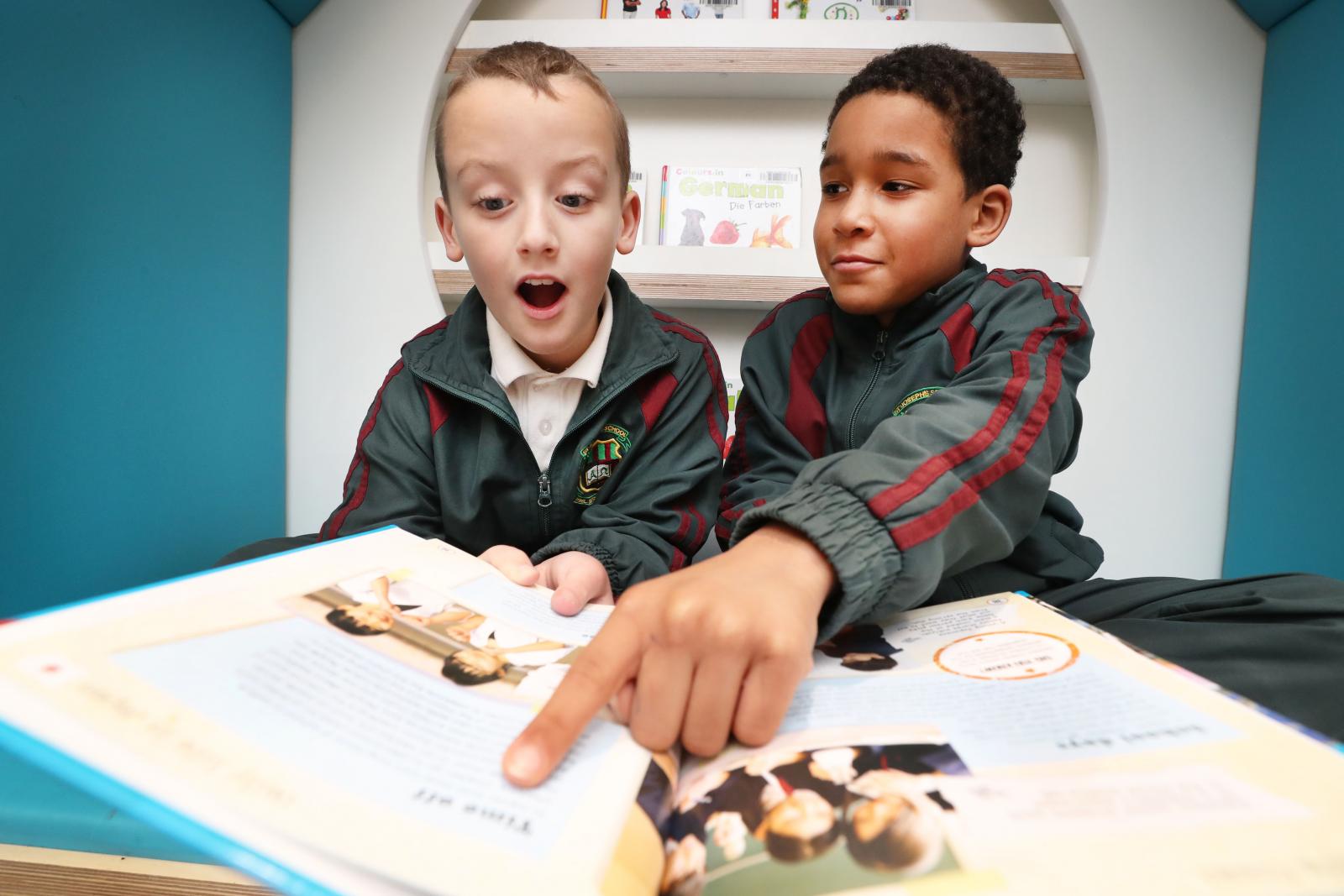 Most borrowed books of 2019 revealed
Details of the 20 books and authors borrowed most often from Irish public libraries in 2019 have been published by the Local Government Management Agency (LGMA), which compiles the information as part of the Public Lending Remuneration (PLR) Scheme. The 20 eBooks and eAudiobooks borrowed most often from Irish Libraries via the Borrowbox service have also been published.
Eighteen of the twenty most borrowed books were children's titles with Roderick Hunt proving the most popular author and Jeff Kinney's Diary of a Wimpy Kid: Double Down the most popular book. The two books not aimed at children that made the list were: Eleanor Oliphant is Completely Fine by Gail Honeyman and Skin Deep by Irish author Liz Nugent.
When books aimed at adults are separated out, James Patterson retains his popularity with Irish readers and tops the list of the 20 most popular authors, while Eleanor Oliphant is Completely Fine was the most borrowed adult title in 2019. Michelle Obama's Becoming topped the charts in both eBooks and eAudiobooks.
Irish authors are in high demand with library members; 11 of the 20 most popular adult books are by Irish authors while 5 of the 20 most popular authors for adults are Irish authors.
The top 4 adult books borrowed are by female authors and the lists show books by female authors are very popular with library members. The top 20 lists for most borrowed adult books, eBooks and Audiobooks are dominated by female authors, with 12 female authors included in each.
The impact of the Dublin City Libraries 'One City One Book' initiative and the Dublin Literary Award is clear. The 2019 One City One Book choice The Country Girls Trilogy by Edna O'Brien is the third most popular adult book borrowed and Dublin Literary Award Winner 2019 Idaho by Emily Ruskovich took tenth place.
Two of the titles included in the adult top 20 are from the 'Healthy Ireland at Your Library' collection, which is available in all public libraries to support the Government Initiative to improve health and wellbeing.
Download the full lists of most borrowed books and authors below.