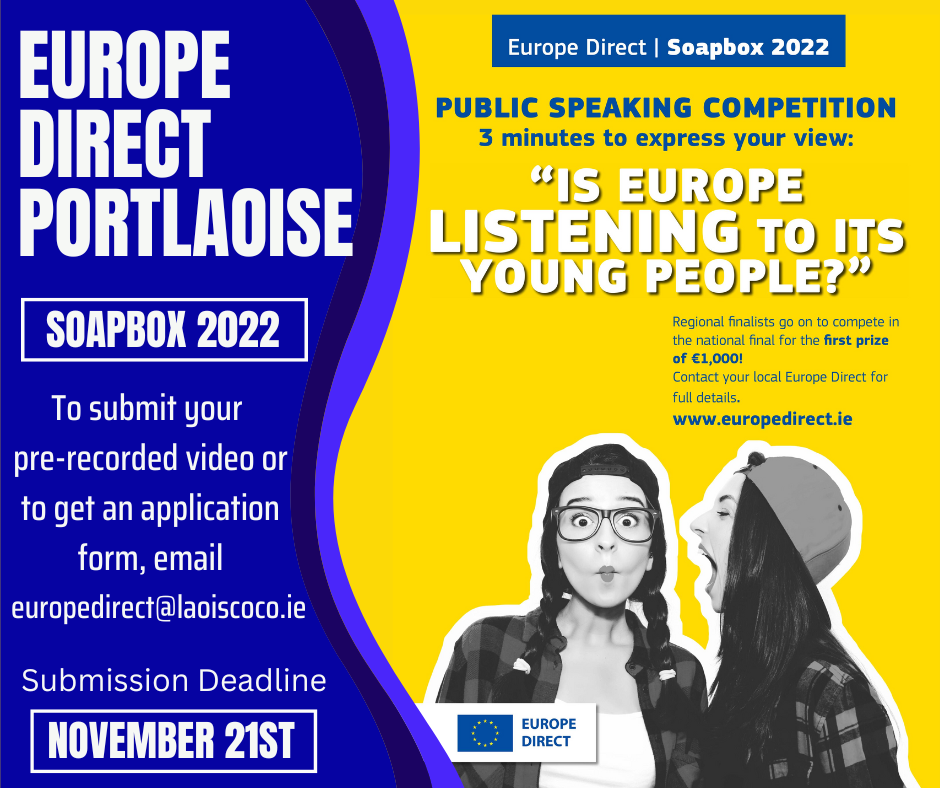 Europe Direct Soapbox 2022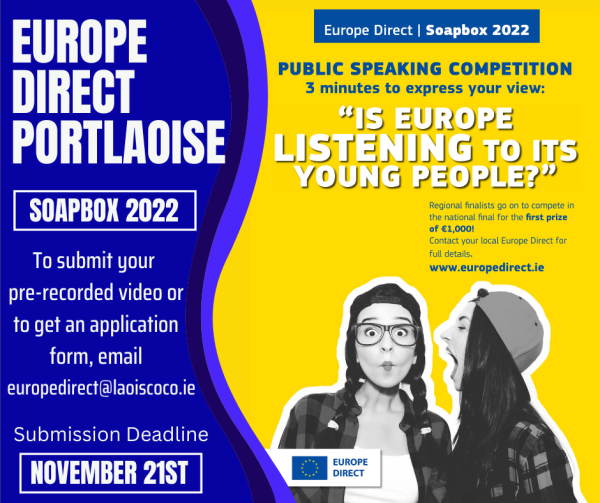 The Annual Europe Direct Soapbox Competition is back for 2022!
Entrants are asked to get on their soapbox and talk for 3 minutes on this years topic, 'Is Europe Listening to it's Young People.' To enter, simply record a 3 minute video voicing your opinion and email us along with your application to europedirect@laoiscoco.ie. There are 2 categories under 16, and 17 and over.
Enter to be in with a chance of representing your region and of winning €1000 at the National Final!